Are you looking to immigrate to Canada through the Express Entry Program? If yes, you must know about the Comprehensive Ranking System (CRS) score. Your CRS score determines your eligibility for immigration and how soon you can get an Invitation to Apply (ITA).
If your CRS score is not high enough, it can be challenging to secure a spot in Canada's immigration system. But don't worry! This post will share tips on improving your Express Entry Canada profile by increasing your CRS score.
What is a CRS score and how does it work?
The Comprehensive Ranking System (CRS) is a point-based system that the IRCC uses to assess profiles submitted through the Express Entry Program. The CRS score is calculated based on age, education, language proficiency in English or French, work experience, etc.
Once you submit your profile into the Express Entry pool, it receives a CRS score of 1,200 points. The higher your CRS score is, the better your chance of receiving an Invitation to Apply (ITA).
When IRCC conducts a draw from the Express Entry pool for candidates to receive ITAs for permanent residency in Canada, they set cut-off scores based on job categories and other criteria. Candidates with CRS scores above these cutoffs are issued an Invitation To Apply (ITA).
Your initial CRS score can be improved by updating your profile with new information or improving certain core factors affecting your overall ranking. Keep reading to find out how you can improve each factor individually!
Core CRS Points for Express Entry
Candidates must obtain a Comprehensive Ranking System (CRS) score to qualify for the Express Entry Canada program. This score is calculated based on age, education, language proficiency, work experience, and other criteria.
There are certain core CRS points that every candidate must possess to qualify for the program. These include having sufficient work experience in their expertise and meeting the basic language requirements in either English or French.
Here are the core factors for CRS points that make a total of 600 points:
Age (maximum 110 points)
Age 20-29: 110 points (100 points with spouse or partner)
Age 30 and above: Points decrease each year.
Age 45 and above: No points
Under 17 years: No points
Education (maximum 150 points)
Highest degree, diploma, or certificate earned in Canada or another country.
Doctoral or Ph.D. degree: 150 points (140 points with spouse or partner)
Education outside Canada requires an Educational Credential Assessment (ECA)

Language Skills (First language) (maximum 136 points)
English or French proficiency tested through eligible language tests (IELTS or CELPIP–G for English, TCF Canada or TEF Canada for French)
Scores in reading, writing, speaking, and listening.
Maximum score: 136 points (128 points with spouse or partner)
Canadian Work Experience (maximum 80 points)
Minimum requirement of one year of Canadian work experience
Five or more years: 80 points (70 points with spouse or partner)
Skill Transferability (maximum 100 points)
Points based on education, foreign work experience, official language skills, and Canadian work experience.

Examples: Three or more years of foreign work experience with CLB 9 or higher: 50 points
Three years of foreign work experience and two or more years of Canadian work experience: 50 points
Spouse or Common-Law Partner Factors (maximum 25 points)
Education, language skills, and Canadian work experience of the spouse or partner

Applicable when applying jointly.
Proficiency in English or French is crucial for job prospects and integration into Canadian society, making it an essential part of the application.
In addition to these core CRS points, additional points are available through various means, such as obtaining a provincial nomination or securing a valid job offer from a Canadian employer.
Understanding the importance of each factor in calculating your CRS score and strategically planning ways to improve it'll increase your chances of successfully applying for Canada's Express Entry program.
It is important to discuss certain aspects with an immigration lawyer. If you don't have one, contact Nanda & Associates Lawyers.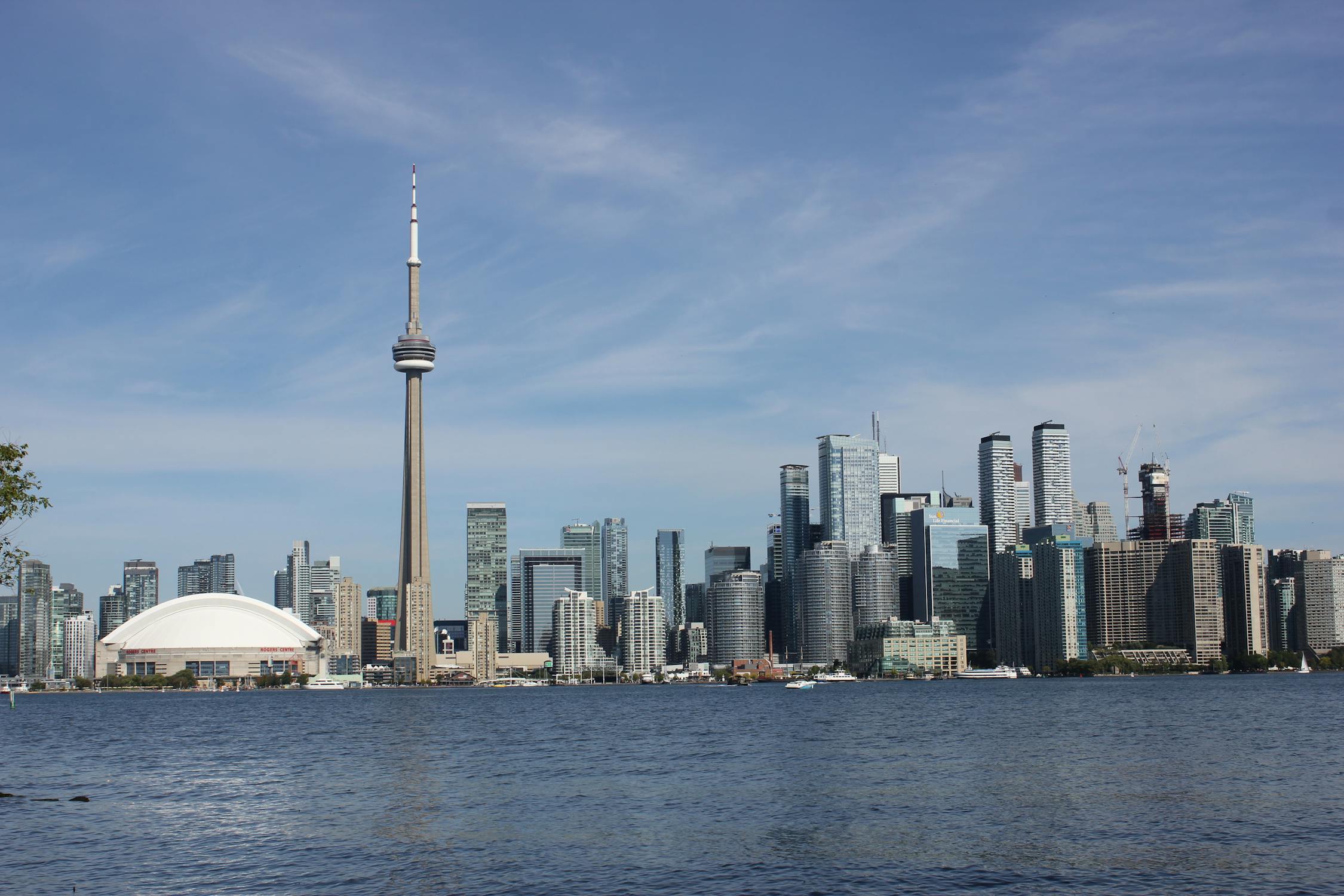 How to Improve Your CRS Score
Improving your Comprehensive Ranking System (CRS) score is key to increasing your chances of being invited to apply for permanent residence in Canada through Express Entry. Here are some important factors to consider to improve your CRS score.
Education
Education is crucial in improving your CRS score for the Express Entry Canada program. Your educational qualifications are assessed based on the level of education you have completed, the field of study, and the country where you obtained your degree.
To increase your CRS score through education, obtaining a higher level of education is essential. A post-secondary diploma or degree from a recognized institution can earn you up to 150 points toward your CRS score. An authorized organization must evaluate your academic credentials to ensure they meet Canadian standards.
It's never too late to return to school if you do not have a post-secondary qualification. You may consider enrolling in programs that offer diplomas, certificates, or degrees in various fields of study.
Language Proficiency in English or French
One of the most important factors in improving your CRS score is your English or French language proficiency. This can earn you core CRS points, which could make a significant difference in your overall score.
To prove your proficiency, you must take an approved test by the Canadian government, such as IELTS for English or TEF for French. You must achieve a high score on these tests as they will set you apart from other candidates.
In addition, it's worth noting that candidates proficient in both English and French have an advantage over those who only speak one of the two languages. Being bilingual gives them extra points, ultimately improving their CRS score.
Having strong language skills can be incredibly beneficial when applying through Express Entry. Invest in improving these skills so they work to your advantage during the nomination process.
Skills and Work Experience
Skills and work experience are crucial factors that affect your Comprehensive Ranking System (CRS) score in the Express Entry system. The Canadian government uses these indicators to assess your ability to contribute to the country's economy.
Firstly, your skilled work experience must be relevant to the National Occupational Classification (NOC), which defines job types and their corresponding skill levels. For instance, a NOC Level A occupation requires a university degree or extensive training, while a NOC Level D occupation typically needs no formal education.
Another important consideration is the years you have spent working in your field. Generally, individuals with more years of experience in their profession receive higher CRS scores than those with less time spent working in their fields.
If you possess skills highly sought-after by Canadian employers, such as technology-related abilities, this could increase your CRS score significantly.
It's worth noting that obtaining a provincial nomination can also boost your CRS points since many provinces prioritize candidates who meet specific labour market requirements within their regions.
Spouse or Common-law Partner
One of the easiest ways to increase your CRS score is by including your spouse or common-law partner in your application. You can earn additional points to boost your overall score if they meet the eligibility criteria.
To be eligible for these points, your partner must complete an Educational Credential Assessment and a language test to prove their proficiency in either English or French. Depending on their level of education and language skills, they can contribute up to 40 extra points toward their CRS score.
It's important to note that adding a spouse or common-law partner isn't mandatory but can significantly improve the chances of receiving an invitation for permanent residence.
Ensure you accurately provide all relevant information about them so you can take advantage of valuable opportunities for improving your CRS score!
Job Offers
Maximizing the points you receive in each category is essential. You can do this by ensuring that all information on your Express Entry profile is accurate and up-to-date.
An employer's work permit in Canada can give you additional points toward your CRS score. It demonstrates that you have skills that are in demand by Canadian employers and could potentially contribute to the country's economy.
Canadian employers may be hesitant to hire foreign nationals due to their lack of knowledge about the immigration process. Therefore, networking with potential employers online or through job fairs could help increase your chances of securing a job offer.
Improving your Express Entry profile takes time, effort, and strategic planning. However, following these tips outlined above and consulting with an immigration lawyer can help! Contact Nanda & Associate Lawyers if you need advice on immigration law. Our immigration lawyers can help you navigate the Express Entry pathway and explore other pathways to permanent residency in Canada.
Disclaimer: This content piece is only intended for educational purposes and shouldn't be used as a substitute for legal advice