Canada is one of the best countries to live in when it comes to quality of life, making it an ideal location for people to come, settle in, and start a new life. Canada also encourages people from all over the world to come to their country and help it grow. Because of this, they have several immigration programs that facilitate different people into getting into Canada.
One of these programs is the Canadian Federal Skilled Worker (FSW) program which comes under the Canadian Express Entry program. Let's take a look at everything you need to know about the FSW program.
Who Are Federal Skilled Workers?
In Canada, any person who is of legal age, which is 18, has completed their education (minimum diploma or high school), and has a working experience of at least 1 year working full time or 2 years working part-time can be considered as a federal skilled worker and can immigrate to Canada under the FSW program.
What Is the Federal Skilled Worker (FSW) Program?
The Federal Skilled Worker (FSW) program is one of the three immigration programs under the Canadian Express Entry program. FSW helps people who have completed their education and have working experience in a foreign country immigrate and become permanent residents of Canada.
People applying under the FSW program accumulate points that are given based on different criteria, like their education level, amount of experience, knowledge of the English or French language, etc. The FSW utilizes the Comprehensive Ranking System (CRS) that ranks candidates that have applied for this program for immigration. The better your score, the quicker you can apply for permanent residency. Unlike the Canadian Experience Class program, FSW workers don't need working experience inside Canada to apply for permanent residency.
How to Apply for FSW Program?
Candidates who believe they qualify for the FSW program and fulfil the required criteria can apply for it. The process can be complex, which is why working with an immigration lawyer to streamline everything and avoid any mistakes in the application is recommended by experts.
To apply for the FSW program, the candidate must have the Canadian Express Entry profile. The next step of to submit the profile to Immigration, Refugees and Citizenship Canada (IRCC). However, submitting the profile doesn't guarantee you'll be eligible to apply for Canadian permanent residence. It simply means you'll be given a score through CRS and be considered for Express Entry draws in the future.
Along with their Express Entry profiles, every candidate must also submit these documents:
Education Credentials Assessment (ECA)
The IRCC and CRS give scores to candidates based on several metrics. One of these metrics includes education. To prove your level of education in a foreign country and how much it's equivalent to in Canada, you'll need to submit the Education Credentials Assessment (ECA).
There are different organizations in Canada that have the authority to issue the ECA to immigration applicants. The ECA is only required if you have done your schooling and education abroad instead of in Canada.
Language Proficiency Tests
Every immigration applicant applying for the FSW program must submit the results of a language proficiency test they have taken within the last 2 years or earlier. Some of the accepted tests for English include IELTS, which is available in different locations worldwide, and CELPIP, that's only available in Canada. For French, a candidate can submit the Test de connaissance du français pour le Canada (TCF Canada) or the Test d'Évaluation de Français (TEF).
Documents for Identifications
The candidates are also required to pay for documents for identification. This includes their passports. Every family member traveling or applying with the person must also have a valid passport and other documents required for travel.
If all of these documents are provided with the application, the person will receive an Invitation to Apply (ITA) from the authorities. They will then move to the second phase of the process, which requires more documentation and details, like filling out the Application for Permanent Residence (eAPR).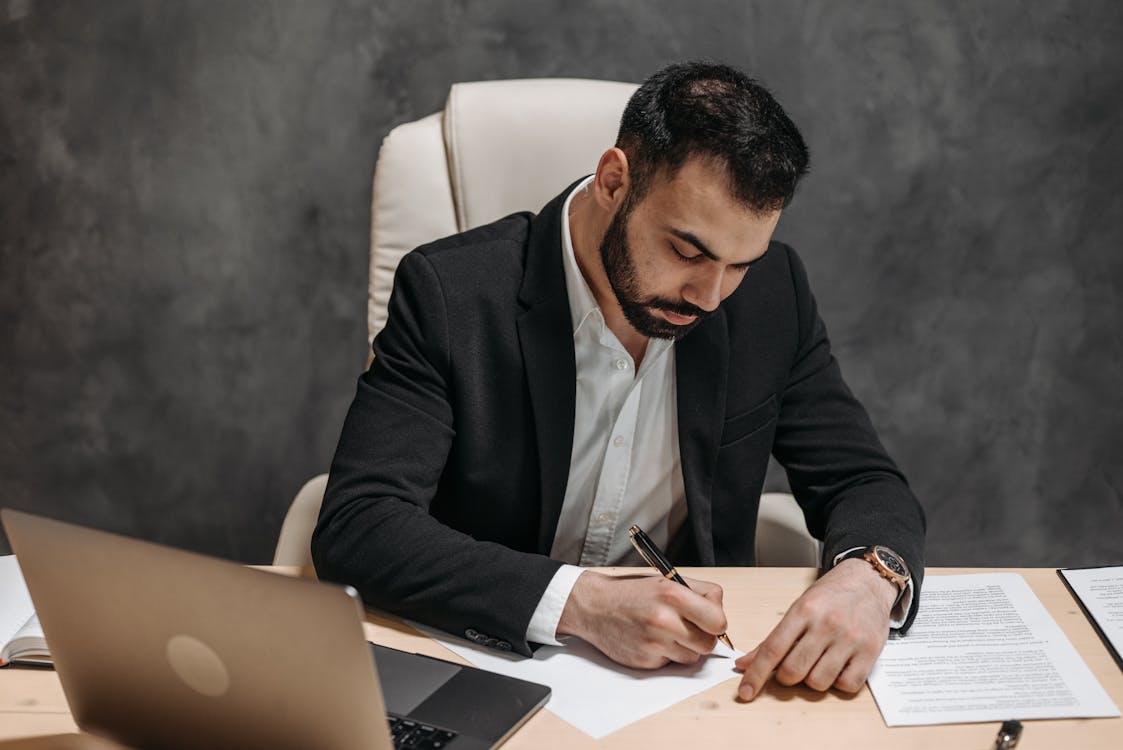 Working with an experienced immigration lawyer can help you with your application. Not only will they make sure there are no mistakes in your application, but they will also advise you on ways to improve your CRS score and fast-track the whole process. If you're looking for an immigration lawyer in Canada, Nanda & Associate Lawyers can help you.
They have a team of experienced immigration lawyers who help people immigrate to Canada under different programs. Apart from that, they also have civil litigation lawyers, wills and estate lawyers, family lawyers, business lawyers, and more.
Book a meeting with them today.
Disclaimer: This article is only intended for educational purposes and shouldn't be used as a substitute for legal advice.